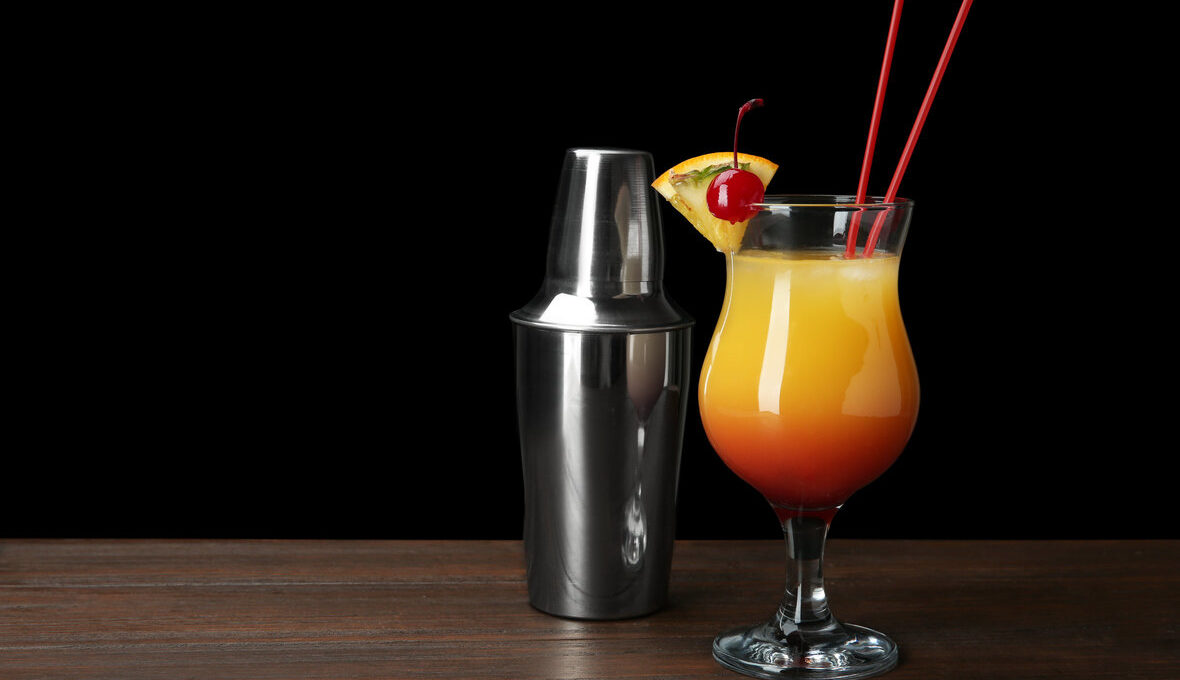 The SEX ON THE BEACH cocktail is a popular drink that has become increasingly popular in recent decades. Its origin is unclear, but many believe it was invented in the 1980s in the United States. It consists of vodka, Peach Schnapps liqueur, orange juice and cranberry juice. Its name is derived from its colorful appearance and sweet taste, reminiscent of a summer vacation on the beach. typically prepared in a standard cocktail glass, with a capacity of around 6-8 ounces (180-240ml) . It can also be prepared in larger quantities for parties or events, usually in a pitcher or a punch bowl.
Cocktail recipe (for 240ml/8oz):
2 oz (60ml) vodka
2 oz (60ml) Peach Schnapps
6 oz (180ml) orange juice
6 oz (180ml) cranberry juice
Ice
Orange slice or cherry for garnish (optional)
Preparation:
Fill a shaker or a pitcher with ice
Pour the vodka, Peach Schnapps, orange juice, and cranberry juice into the shaker.
Shake or stir well until well combined.
Strain the mixture into a glass filled with ice.
Garnish with an orange slice or cherry if desired.
Enjoy your SEX ON THE BEACH cocktail!
Note: You can adjust the amount of each ingredient to your taste.
It's worth noting that while the name of the SEX ON THE BEACH cocktail may be suggestive, it does not necessarily guarantee a romantic encounter on the beach or any other location. It's just a delicious tropical cocktail to enjoy with friends or by yourself. So, just remember to drink responsibly and have a great time! 😊
Our cocktail glasses
If you want to create a unique experience with your cocktails, which is complete the overall look with a unique and original glass cocktail glass. In our range you will find handmade cocktail glasses where every piece is an original. each piece is a work of art created by true masters. All our cocktail glasses are resistant to high temperatures and chemicals. Since we fire them in a kiln at 300 degrees Celsius, they are also resistant to fire. Feel free to test use dry ice without restriction.